Georgia Driver Education Course Online
Joshua's Law Course Details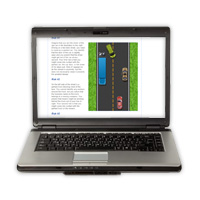 If you are at least 15 years, 6 months old, you may take your Joshua's Law course on the Internet. This course is offered by Driver Training Associates in partnership with I Drive Safely®.
This online course has been completed by thousands of Georgia teens to fulfill their driver education credit requirement.
Choose the smart way to study driver ed with this convenient, entertaining web-based program!
Great Features Make This a Better Course
User friendly features that have been designed with Georgia teens in mind make the online Joshua's law course a better learning experience than traditional classroom instruction.
Cool videos and graphics make learning more fun
Short, easy chapters
100% online, no sitting in class for days or hours
FREE U.S. based customer support
Flexible course schedule – complete at your own pace
Available 24 / 7
Log in and out unlimited times
Written for specifically for teens
Guide to help parents teach driving skills to their teens
Using the Joshua's Law Course for a Tax Credit
As an added incentive for Georgia residents, teens who complete the Joshua's law course on the web can receive a tax credit up to $150.00! The following conditions must be met before this credit can be applied:
Your teen driver or drivers must successfully complete the online Georgia Driver's Ed Course.
You must possess a copy of the Certificate of Completion (which will be sent to you once your teen driver completes the course).
You must have proof of the fees you paid for the course.
The amount of the credit is equal to $150.00 or the actual amount paid, whichever is less.
Learn at Your Own Pace with Online Georgia Driver Ed
Georgia soon-to-be teen drivers must complete driver's education before obtaining their license. Participating in a driver ed course is more rewarding when you can learn at your own pace using course materials that are engaging and interesting.
The online teen driver education course that we offer combines easy-to-read text with 3D animations for a learning experience that teens can relate to. They'll remember more from the course and they'll retain it longer.
Joshua's Law Course Online
$39.95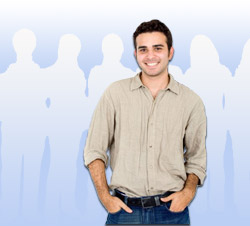 Read customer testimonials about our defensive driving course.