Louisiana Driver Improvement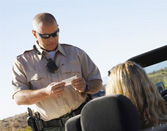 Louisiana driver improvement is available for drivers who are court ordered to attend a driver improvement course after receiving a speeding ticket or other moving violation. DTA's online driver improvement program contains video, colorful graphics, and animations, and best of all, you can complete the course at your own pace.
You must receive permission from the court to attend this online course. When you register and select your court, you will see a message telling you that the course is either approved or not approved for your court. If it is not approved, you can call the court and request their permission to attend, or you can contact Driver Training Associates for assistance by calling 1-800-558-9887 between the hours of 9:00 AM and 5:00 PM CST. A list of Louisiana courts and their contact information can be found here.
This course is offered both online (statewide) and as a live class (available in some areas). You can click here for a list of Louisiana traffic schools.
Louisiana Driver License Practice Test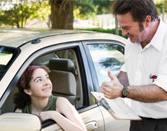 We offer a fantastic way for Louisiana first time drivers to prepare for their learner's permit exam.
You can study the types of questions that will be on your exam by taking our web-based DMV practice test. There are versions of the test available for standard vehicles, commercial vehicles, and motorcycles.
Study unlimited times and be ready to pass on your first attempt.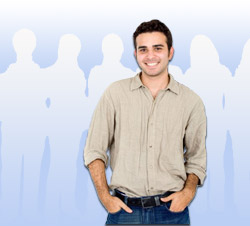 Read customer testimonials about our defensive driving course.