Michigan Basic Driver Improvement (BDIC) Online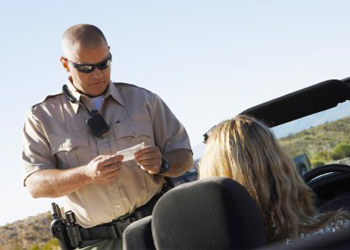 You can now take your Michigan basic driver improvement course (BDIC) online if you have received a letter from the State of Michigan informing you that you are eligible to avoid points on your record.
This course will also prevent your ticket information from being sent to your insurance provider.
The course is 100% online and you can log in and out as many times as you like, from any computer with Internet access.
Your course completion is automatically reported to the Michigan Secretary of State after you successfully complete the last unit quiz.
This online defensive driving course is approved by the Michigan Secretary of State for use by drivers who have committed traffic violations. Don't delay, sign up today for this great Internet driver improvement course designed for people with busy schedules.
A Great Way to Take Driver Improvement
You no longer have to schedule a class at a defensive driving school to keep points off your driving record. The online Michigan driver improvement class offers convenience unmatched by any other format. Michigan drivers who are eligible to take this course will have received a letter from the Michigan Secretary of State notifying them of their option to attend the course.
Unlimited Quiz Attempts
At the end of each of the six course units you will need to pass a short five-question multiple choice quiz (there is no final exam). If you do not achieve a passing score on an attempt, you are given the opportunity to review the unit material or take a new quiz. There is no limit to the number of quiz attempts allowed.
Michigan Defensive Driving | Live Classes
If you would prefer to take your defensive driving course in a classroom room rather than online, we can help. Click here for a list of Michigan defensive driving schools.
Michigan Auto Insurance Discount
Millions of drivers have taken advantage of the savings that can result from completing an online Michigan auto insurance discount course. Check with your insurance company to find out if you are eligible for this discount.
In most cases, the insurance discount will reduce your premium, sometimes for up to three years. This can result in savings of hundreds of dollars, depending on your coverages and policy amounts.
Choose DTA when you need a defensive driving, traffic school, driver ed, or mature driver course. We are a Better Business Bureau accredited business.