Nevada Driver Improvement Online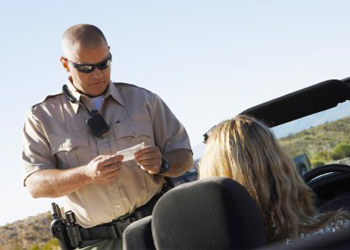 Nevada driver improvement is a great choice for any driver with a Nevada ticket who has been ordered by a Nevada court or the DMV to attend a 5-hour defensive driving class.
Why go to a classroom when you can take your course completely on the Internet?
This course is fully approved by the State of Nevada, is 100% online, and includes videos to make your traffic school experience a breeze.
Nevada Court Point Reduction
Nevada licensed drivers who have committed a moving violation can take this course for court point reduction. The option to attend Nevada driver improvement online is also an excellent choice for out of state drivers who cannot drive to Nevada to attend a classroom course.
Don't let Nevada traffic ticket points cause your insurance rate to skyrocket when you can sign up for defensive driving online.
Nevada DMV Point Reduction
Allowing too many driver license points to accumulate on your record can lead to a suspended license. Avoid the hassle of having your Nevada driver license suspended by taking the online driver improvement course.
You can use this class to remove up to three (3) demerit points from your Nevada driving record. The course can only be taken for this purpose once every 12 months.
Why Nevada Online Driver Improvement?
Nevada online driver improvement is the best choice for people with busy schedules who can't take a day off from work to go to a driver improvement class. Since distance learning courses such as this one allow access from any location at any time of day or night, you're not tied down to a narrow timeframe for your course completion. Furthermore, if there is no driver improvement school close to you, the online course might be your only option.
Another benefit of completing your class online is that you can review the material you have studied. This is especially helpful if you take a few days to complete the course.
No workbooks, no driving to class, no lecture – Nevada online driver improvement is the perfect way to go to traffic school!