Amador Traffic School Online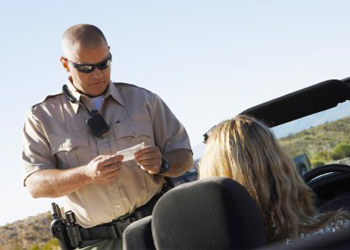 You can take your online California defensive driving class with Driver Training Associates. This 8-hour traffic school course is approved for all Amador County courts.
The course is 8 hours and is not all reading like many other online defensive driving programs. Amador County residents who received a citation can select the "Register" button to begin the course. If you do not live in California, you can also select the "Register" button.
You may only attend this traffic school course once every 18 months.
Amador County Court Approved
You can take this online course if any of the following Alameda courts has referred you to traffic school:
Amador County Superior Court
The address for the Amador County Superior Court is 500 Argonaut Lane, Jackson, California 95642. All traffic infractions committed in Amador County are handled by the Traffic Department.
The business hours for Amador County Superior Court are 9:30 AM to 4:00 PM, Monday through Friday, excluding court holidays.
The phone number for the court (general information) is (209) 257-2660.
Requirements for Amador County Traffic School Attendance
The Amador County Superior Court website states that a driver may attend a defensive driving course if the following requirements are met:
You must request traffic school with bail forfeiture prior to your arraignment date or you can request traffic school at your arraignment date. If you fail to request traffic school at either of these times and you have been sentenced, we cannot refer you to traffic school.
You have a valid driver's license at the time you were cited.
You have NOT attended Traffic School on a prior citation within 18 months + 1 day of your present citation.
You were not cited for speeding in excess of 100 miles per hour. Traffic school for speeding in excess of 25 miles per hour over the speed limit must be ordered by the Judge.
Your citation is for a moving violation and does not require a mandatory appearance or have a misdemeanor charge.
You do not have a Failure to Appear hold on license or Civil assessment. The Failure to Appear charge must be adjudicated or paid in full before you can attend Traffic School.
Violation does not involve alcohol or drug use or possession.
For more information about attending traffic school for a traffic ticket received in Amador County, please visit the Amador County Superior Court's traffic department page.
The California driver improvement course is offered by Driver Training Associates in partnership with I Drive Safely®.
DTA is a Better Business Bureau Accredited Business.