California Traffic School Online

Did you get a traffic ticket in California and prefer to keep it from showing up on your driving record? This is what is known in California as a confidential conviction. As of July 1, 2011, traffic violations where you elect or have been ordered to attend California traffic school will no longer be dismissed from your record. Completion of a California DMV approved traffic school course will now mask the violation from public record. For example, insurance companies will not see a confidential conviction. However, a traffic ticket will not be masked if:
You have taken traffic school in the past 18 months for another ticket.
You received a major (2 point) violation (DUI or Reckless Driving)
You were operating a commercial vehicle during the violation.
Why should I take traffic school?
Choosing NOT to take a traffic school in California could cause your automobile insurance to be negatively impacted and the points associated with the citation will go on your driving record. Accumulating too many points can lead to being categorized as a Negligent Operator which may result in suspension of your driver's license by the DMV.
Why online traffic school in California?
There is no simpler and more convenient way to complete a traffic school California course. Gone are the days of trying to find a traffic school location in your area that has a class that fits into your busy schedule. With the online course you have the following benefits:
Accessible anywhere, with Internet access
Log in and out as needed
24 hour availability
Electronic reporting to the DMV
Mobile friendly
Why choose DTA for California Traffic School?
DTA has been a leader in the traffic safety industry since 1977. Millions of drivers have trusted DTA for their driver safety needs for over three decades. We are proud to partner with I Drive Safely®.to deliver this course. It features the latest interactive technology, videos, and activities.
You will find the course to be engaging and the only way to ever take a California traffic school course. Register today!
California Online Courses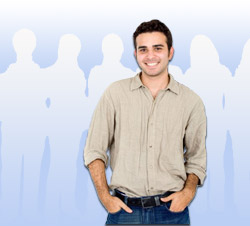 Read customer testimonials about our defensive driving course.