Butte County Traffic Ticket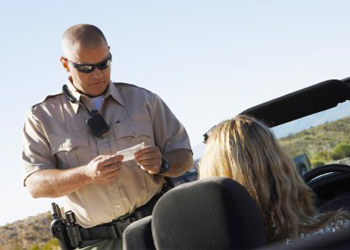 Try our easy 8-hour traffic school course if you received a traffic citation in Butte County, California. The course contains video and is 100% online, so you won't have to drive to a classroom location!
California residents or non-residents can take this approved traffic school program. Select the register button at the top of the page to begin your course right away.
This course may only be taken once every 18 months per court requirements.
Traffic School Approved for Butte County Courts
The California defensive driving Internet course is approved for anyone who has been referred to traffic school by one of these Butte County courts:
Chico Branch
Gridley Branch
Superior Court – Oroville
Paradise Branch
Butte County Superior Court – Oroville
The main branch of the Butte County Superior Court is located in Oroville, California. The telephone number for general information is (530) 538-7747.
If you are running behind on completing your California traffic school course, the court might grant you an extension. Please contact the court if this applies to you.
The Butte County Superior Court Traffic Department handles all traffic citations and other infractions. Anyone who commits a traffic infraction or certain types of other ordinance violations, including animal control offenses, should receive a courtesy notice via USPS. This notice will include the bail amount or fine due, your case or docket number, and will note whether you are eligible to attend traffic school.
If you do not receive your notice within three weeks after receiving your citation, you should contact the court. Failure to respond to the requirements of your citation can result in a warrant for your arrest or placement of a hold on your driver's license.
For more information about traffic school attendance in Butte County, you can visit the Butte County Superior Court's Traffic Department Page.
Butte Traffic School Online
Driver Training Associates is not only committed to bringing California drivers the best price for their online traffic school, we are also determined to deliver a quality product. We have partnered with I Drive Safely® to bring you a state-of-the-art course that is interactive and not boring.
The California defensive driving course runs on Windows or Mac OS and doesn't require any type of special software. It's a smooth and hassle-free experience even for people who don't consider themselves to be "computer geeks."