Ticket in Contra Costa County?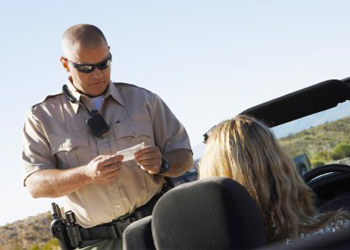 Speeding ticket in Contra Costa County? As long as your ticket was not more than 20 miles over the limit, you should be able to go to traffic school ONLINE!
With Driver Training Associates, Internet defensive driving is easy and painless. We won't bore you with bad comedy routines, just educate you with an innovative, straightforward approach to safer driving.
If you're ready to get started, simply click on the button for California residents if you live in California, or non-residents if you don't. Registration takes a few minutes and then you'll begin the course.
Contra Costa Traffic School Approved for All Courts
Have you been referred to attend traffic school by a court in Contra Costa County? This online 8-hour course is approved for all of the following courts.
Concord
Pittsburg
Richmond
Walnut Creek
You can check your traffic citation to find out which court has ordered you to complete the course.
Contra Costa Traffic School Online
A traffic ticket can usually be dismissed from your California driving record as long as you have not attended a traffic school program within the previous 18 months. Also, certain types of violations will not allow a person to go to traffic school (DUI, etc.).
If you have already attended 8-hour traffic school within the past 18 months, you can ask the court at your hearing date if you are permitted to go to 12-hour traffic school. If this option is granted, the second violation will still appear on your driving record.
Furthermore, a law went into effect September 20, 2005, that prohibits drivers with commercial licenses from attending California traffic school to have a traffic citation suppressed from their record (Vehicle Code 42005).
If You CAN Go to Traffic School...
If you DO qualify for traffic school, you may do the following:
Pay the $49.00 administrative fee at the clerk's office where your case is scheduled for hearing.
Click the register button at the top of this page to sign up for your online traffic school class.
Send proof of payment and course attendance to the court where your case has been scheduled for hearing.
To learn more about Contra Costa county tickets, you can visit the Contra Costa Superior Court website.
Contra Costa Traffic Divisions
Use the information below to get in touch with the traffic divisions of the Contra Costa County court.
Concord Superior Court
2970 Willow Pass Rd., Concord, California 94519
925-646-5404
Pittsburg Superior Court
45 Civic Ave., Pittsburg, California 94565
925-427-8170
Richmond Superior Court
100 37th St., Richmond, California 94805
510-374-3171
Walnut Creek Superior Court
649 Ygnacio Valley Rd., California 94596
925-646-6572
The course advertised on this page is I Drive Safely's California defensive driving online program. DTA offers this course through a partnership with I Drive Safely®.
Visit DTA on the web at http://www.drivertrainingassociates.com. We pioneered the attitude-based approach to driver training.