About Your Del Norte County Ticket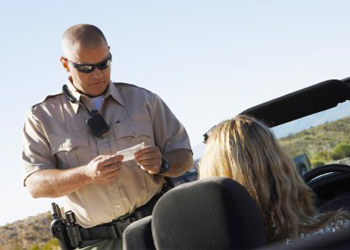 Maybe you were sightseeing in beautiful Del Norte County and you received a traffic ticket. Not to worry, you can choose the Internet traffic school option for ticket dismissal.
Rely on DTA to provide you with the most entertaining, interactive online traffic school experience available today. We've partnered with I Drive Safely® to bring you a course that's second to none.
This page has been written to help you find answers to the questions you might have about your Del Norte County traffic citation.
Traffic School Approved for Del Norte County
The online California defensive driving course is approved for the following courts in Del Norte County:
Del Norte County Superior Court
Contact Information for Del Norte Court
The address and telephone number for the Del Norte Superior Court are as follows:
Del Norte Superior Court
Traffic Division
450 H Street, Room 209
Crescent City, California 95531
Telephone Number: (707) 464-8115
Fax Number: (707) 465-4005
The court's office hours are 8 AM to 5 PM, Monday through Friday.
Del Norte Traffic School Online
The Del Norte Superior Court website lists the following requirements that must be met in order for a person to be eligible to attend California traffic school for a Del Norte County citation.
You are a California resident;
You have not committed any serious traffic violation in a commercial motor vehicle;
You have not committed a "tank vehicle" violation (§22406.5 Vehicle Code);
You were not guilty of a violation involving use or possession of drugs or alcohol;
You did not fail to appear for a violation, unless your failure to appear has been adjudicated and you have paid any applicable fines;
You have been cited for a moving violation;
If your moving violation was speeding AND you were cited for driving more than 25 miles over the speed limit, you may request from the judge that you be allowed to attend traffic school;
You have not already attended traffic school for another violation within the previous 18 months.
How Much Is the Traffic School Fee?
To request traffic school, you must pay a non-refundable fee of $49.00 to the Superior Court. (This fee is in addition to the fee that you pay to the traffic school where you take your course.)
Your fee to the court may be paid in person or by mail. Once the court receives your traffic school fee, you will be given 60 days in which to complete the course. While the California traffic school that you attend (online or otherwise) will report your completion, please be advised that it is YOUR responsibility to make sure the court receives your proof of completion (completion certificate).
DTA Wants to Help Del Norte County Drivers with Tickets
At Driver Training Associates (DTA), our goal is to reduce traffic injuries and fatalities on our nation's roadways. We are proud to serve California residents with high quality, low cost online defensive driving that is of great benefit to all. Thank you for allowing us to serve you.