Traffic Citation in El Dorado County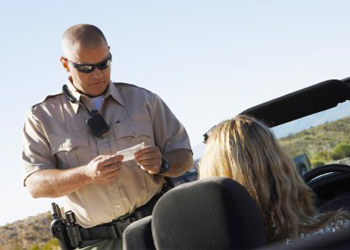 Getting a traffic ticket in El Dorado County is no laughing matter. If you wish to go to traffic school for your ticket, you must not have attended a defensive driving course for a previous ticket within the past 18 months. This is a California court requirement.
Driver Training Associates is here to take some of the sting out of that ticket by making your traffic school experience less painful. Take your 8-hour course online with us instead of sitting in a dull lecture all day.
Read on to learn more about traffic school eligibility and other important topics.
Court Approved El Dorado Traffic School
This online California ticket dismissal class is approved for the five counties / jurisdictions listed below.
El Dorado Superior Court
Placerville Branch
Placerville Western Slope
South Lake Tahoe
Federal / U.S. District Court
You can pay your El Dorado County ticket online by using your credit card, or electronic fund transfer directly from your checking or savings account. Fees will be applied to the transaction whichever method you choose. For more information, visit the El Dorado County Superior Court website.
Adult and minor traffic violations, minor offenses, fish and game violations and several other infractions are handled by the Traffic Division of the court. DUI (Driving under the Influence) violations are handled by the Criminal Division.
Attending Traffic School for an El Dorado County Violation
The El Dorado Court mandates that the following conditions must be met in order for a driver to be eligible to attend traffic school for a moving violation committed in El Dorado County.
You must possess a valid driver's license;
You cannot have attended an 8-hour traffic school course within the previous 18 months;
You must have committed a moving violation (i.e. while the vehicle was in motion);
If that violation was speeding, you must NOT have exceeded the posted speed by 25 MPH;
You must not have committed a violation that is alcohol or drug related;
You must not possess a commercial driver license;
Your violation must not have occurred in a commercial vehicle as defined in Vehicle Code Section 15210(b).
If you decide to go to traffic school, you must send the following to the court:
A written request to attend traffic school;
A self-addressed, stamped legal-size envelope with appropriate postage;
A check or money order payable to "Superior Court" in the amount of the fine as shown on the notice you received from the court;
A separate check for $64.00 administrative fee made payable to "Superior Court".
The traffic school fee that you pay to the court is not refundable and is separate from the fee that you pay for your online California defensive driving course.
El Dorado Traffic School Online
You've come to the right place for your online El Dorado traffic school course. DTA has helped millions of drivers receive insurance discounts and ticket dismissals for well over thirty years.
We've hand picked I Drive Safely's® California Internet Course to offer California drivers. We know that you'll be pleased with this fast-paced, completely online defensive driving program.