Glenn County Traffic School for Ticket Dismissal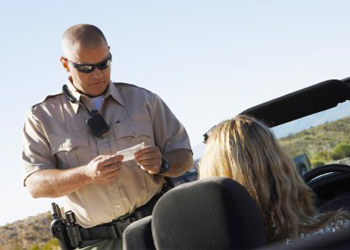 Did you know that more than 5 million traffic citations are filed in California each year? The vast majority of these are noncriminal infractions for moving violations such as speeding, running a stop sign, failure to yield, etc.
Many drivers who receive a traffic ticket in Glenn County request permission from the court to attend traffic school. Ordinarily, a driver will be permitted to attend if he or she holds a valid driver license and has not previously gone to traffic school within the past eighteen months.
The Glenn County Superior Court allows a driver to choose a web-based or classroom-based traffic school program. While classroom driver improvement is a good option for some, Driver Training Associates recommends an interactive course that allows the driver to study the material on a flexible schedule, such as the course offered on this page.
Court Approved Online Traffic School at a Great Price
Glenn County court approved traffic school doesn't have to hurt your wallet. Our course is priced to fit your budget, 100% online, and approved for the following courts:
Why waste time searching for the best deal on Glenn County traffic school when it's right here waiting for you?
About Your Glenn County Traffic Ticket
If you received a moving violation in Glenn County, you will receive a courtesy notice from the court. This notice will inform you as to whether or not you can go to traffic school.
If your citation includes any correctable violations, you must make these corrections and send any required payment to the court before you will be granted eligibility to attend a defensive driving course. Per court requirements, your citation must not be for more than two moving violations that do not require a mandatory appearance. Also, you may not have more than two moving violations plus a seat belt violation.
For general information about Glenn County traffic infractions, you can contact the Traffic Court at 530-934-6446. You can read complete information about traffic school attendance in Glenn County on the court's traffic page.
Who Needs California Traffic School?
Most auto insurance companies regularly review a driver's record for violations. Drivers with too many tickets are not only at risk for a license suspension, but for much higher insurance rates as well.
Going to traffic school will not remove your ticket, but it can prevent points from being assessed onto your California driving record, so this option is highly recommended for those who are eligible. After all, who isn't looking to save money these days?
Glenn Traffic School Online
The course on this site is offered in partnership with I Drive Safely®. The course can be taken on a Mac or PC and does not require the installation of software. It is written in clear, plain language and is simple to navigate; there is no "learning curve"!
Animations, video, and frequent use of graphics make this defensive driving course stand out from the numerous other online California traffic school programs. Would you rather sit in a class, take a DVD course that forces you to call in several times a day, or take your course on the Internet? We find that most people prefer the Internet option.
Sign up with DTA and start on the road to becoming a safer driver today!