Go To Traffic School ONLINE with DTA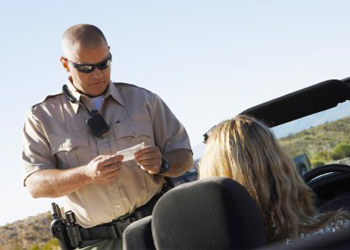 The Humboldt County Superior Court allows a driver to attend an approved traffic school course to dismiss a ticket received in Humboldt County. We offer I Drive Safely's® California traffic school course, which is approved for this purpose.
This 8-hour Internet program is convenient whether you live in California or out of state. And not all online defensive driving courses are the same. Ours has video, graphics, and was written by professional instructors. If you want to see low quality video of minimum wage comedians, you might want to visit another website.
Why online traffic school? Simple. You can take the course on YOUR computer. You never have to leave the comfort of your own home. Need to stop studying for dinner or an appointment? No problem. Just log back in later and pick up where you left off.
Humboldt Traffic School Online
Since our course provider is a national company with millions of students each year, we are able to offer the course at a very low price. And you can even think of it as saving money, since traffic school can help prevent your insurance company from raising your rate for that speeding ticket or other moving violation. Of course, you must contact your insurance company to find out how attending traffic school will actually affect your insurance rate.
Contact the Humbolt County Court
If you want to go to traffic school, you will need to contact the Humboldt County Court. You can call the Traffic Division toll-free at 866-608-1804. The court has branch offices in these locations:
Humboldt County Courthouse – Eureka
Humboldt County Courthouse – Garberville
Humboldt County Courthouse – Hoopa Tribal
The Humboldt County court gives drivers four options when they receive a traffic citation. They can pay their fine, request a payment plan, request traffic school, or contest their citation.
Most drivers are eligible to take their traffic school course on the web if they didn't already attend within the past 18 months. If you are not sure when was the last time you took a course, you can contact the California DMV.
Other conditions for attendance include the following: 1) you must not have been involved in an accident; 2) you must not have been speeding in excess of 15 miles over the limit.
For a comprehensive traffic school FAQ, please visit the Humboldt County court traffic school page.
The Best Traffic School for Humboldt County Drivers
There are thousands of traffic school companies in the United States. However, there is only one company that started the attitude-based approach to driver improvement: Driver Training Associates.
DTA has been in the business of educating drivers for over three decades, training millions with research proven effective products. We have partnered with I Drive Safely® to train Humboldt County drivers in much needed safe driving strategies.
Make the smart choice by selecting DTA, a Better Business Bureau Accredited Business, as your source for defensive driving training.