Why Online Traffic School Is the #1 Choice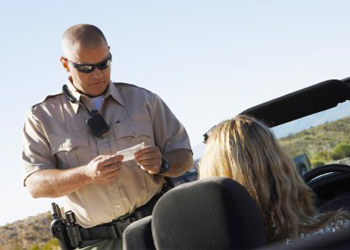 Got a ticket in Imperial County, California? The court will allow you to attend traffic school for ticket dismissal. If you do not attend traffic school for your ticket, the DMV WILL assess points on your record for that violation and your insurance rate might increase.
Getting a ticket is bad news, but traffic school doesn't have to be a drag. The Imperial County Superior Court allows eligible drivers to choose from four types of programs: classroom, workbook, DVD, or Internet home study (online traffic school).
Most people would rather not have to schedule and suffer through a classroom course. We've seen some of the workbook courses, and if reading 200 pages of dry text is your cup of tea, please be our guest and select that option. DVD might be a better choice, but then there is the constant nagging necessity of contacting the provider to verify your identity.
The last option is the one chosen by most drivers: California online traffic school. The course includes video and graphics, is not all reading, and can be broken up into multiple sessions. Having this degree of flexibility is a great advantage for a person with a busy schedule.
Notifying the Imperial County Court
To go to traffic school, you must first be eligible. You will receive a courtesy notice from the court informing you of your eligibility status. Drivers are generally allowed to attend traffic school in California provided that they hold a valid non-commercial driver license and have not been to traffic school in the past 18 months.
Those who are permitted to attend must select a course that has been approved for Imperial County drivers. Driver Training Associates is partnered with I Drive Safely® to offer a California defensive driving course that has been approved for all Imperial County courts.
Brawley Branch
Calexico Branch
El Centro Branch
Imperial County Branch
Winterhaven Branch
Per the Imperial County Superior Court, any driver who is given the option to go to traffic school must pay his or her fine in addition to the traffic school election fee of $55.00. The fee paid for the course (see price at the top of this page) is also required and is separate from the court fees, but DTA is bringing you the course at deeply discounted volume pricing.
For additional questions about defensive driving course attendance in Imperial County, visit the court's website.
Imperial Traffic School Online
In over three decades of driver training, DTA has helped many millions of drivers learn safe driving concepts. We have worked with state governments, colleges, and private traffic schools to ensure that drivers receive the quality training they need to stay safe on America's roadways.
DTA proudly offers this Imperial County online traffic school course as a helpful and convenient way for drivers to get their Imperial County ticket dismissed. We are sure that you'll agree this is the best course available for California drivers who have run into trouble with traffic laws.
If you are interested in using our research proven effective products, or you would like to know how you can start your own traffic school, please contact us. We are accredited by the Better Business Bureau and we have a staff of friendly customer service professionals waiting to serve you!