Inyo County Traffic Citation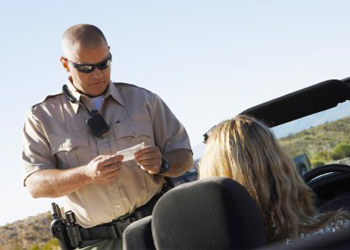 Drivers who have been issued a citation for speeding, red light running, or other common traffic infractions can go to traffic school on the Internet.
Driver Training Associates, a national provider of defensive driving training, is pleased to offer this Inyo County approved ticket dismissal course to you! This is an excellent alternative to classroom or DVD traffic school whether you are a California resident or a non-resident.
Before signing up, be sure to verify that you are eligible to attend the course. The courtesy notice you received from the Inyo County Superior Court should provide this information. Read below for more information about course attendance.
Eligibility to Go To Traffic School
This defensive driving course for Inyo County is approved for the following courts.
Inyo County Superior Court – Bishop Branch
Inyo County Superior Court – Independence Branch
Drivers who are eligible to attend this course must have held a valid driver license at the time they were cited, may not have attended traffic school for a prior citation within the past 18 months of present citation, and must not have been cited for driving 25 MPH over the posted speed limit. Your citation must have been for a moving violation that does not require a mandatory appearance and is not a misdemeanor charge. Your citation must not include any charges for alcohol or drugs.
Inyo Traffic School Online
If you meet the eligibility requirements listed above, you must notify the court of your intention to go to traffic school. You may be required to pay an additional court fee of $49.00, as well as the amount of the bail indicated on your courtesy notice. You will also be reqired to pay the course fee to the traffic school that you select (see price at top of this web page).
After the Inyo County court receives timely proof of your traffic school completion, your ticket will be dismissed. The court will report the ticket dismissal to DMV and it should appear on your non-public record. This record is not accessible to your auto insurance provider.
Consequences for Failure to Attend
If you decide to attend traffic school but do not complete it, fail to turn in your completion certificate within 60 days of fine payment, or change your mind about attending, your fee will be converted to bail, bail will be forfeited, and no further proceedings will be held. Your traffic violation will show up on your California driving record and it will be visible to your insurance company.
If you do not complete your course in the manner prescribed by the court, you will not be entitled to a refund of your $49.00 traffic school election fee.
Contacting the Inyo Superior Court
For questions relating to traffic infractions, the court prefers to be contacted by e-mail. The court's e-mail address is inyo.traffic@inyocourt.ca.gov
You should include your full name, address, telephone number, date of citation, citation number, and court case number, if available, when requesting information from the court via e-mail.
Got questions? Many common questions about Inyo County traffic citations are answered on the Inyo Court's traffic page.
Making California a Safer Place to Drive
Did you know that nearly half a million traffic crashes take place in California each year? Any time you get behind the wheel of an automobile, you are taking your life into your hands. We're not trying to scare you, just stating facts.
While you can't control other drivers' actions, you are in control of and responsible for your own driving. Why not train yourself to be a safer driver by taking the online California defensive driving course?
Just because you received a ticket doesn't mean you're a bad driver, but everyone can benefit from a refresher course that includes the latest information about safe driving techniques and strategies. DTA has teamed with I Drive Safely® to provide the State's best interactive traffic school learning experience. We're sure you'll be pleased with the knowledge you acquire by taking this course. Who knows, it might even save your life one day!