Your Kern County Traffic Ticket Options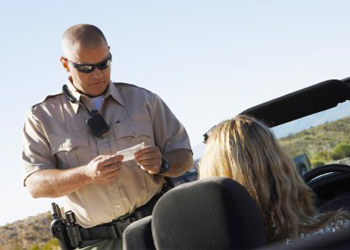 If a driver commits a moving violation in Kern County and receives a ticket, that driver might be eligible to go to traffic school. For eligibility requirements, see section on traffic school eligibility below.
If the court has permitted you to attend a traffic school class for ticket dismissal, you DO NOT have to sit in a classroom for a full day.
That's right, you can take your entire course over the Internet. You won't have to schedule a day off from work, hire a babysitter, or drive anywhere to complete your traffic school requirement. Just click on the large register button at the top of this page to begin the process.
Approved for All Kern County Courts
Driver Training Associates, through a partnership with I Drive Safely®, makes available to California drivers this 8-hour defensive driving course that is approved for all of the Kern County court branches shown below.
Arvin Lamont
Bakersfield
Delano McFarland
Lake Isabella
Maricopa / Taft
Mojave / East
Ridgecrest
Shafter Wasco
Federal / U.S. District Court
You should receive a "courtesy notice" within a few weeks after your citation is issued. Included on this notice will be the amount of your fine, whether or not you must appear in court for the offense, and if applicable, the date and time of your court appearance.
Kern Traffic School Online
Whether or not you are allowed to go to traffic school is determined by the court. In Kern County, you may not attend traffic school if you have already done so for a prior citation issued within 18 months of the issue date of your present citation.
Most drivers who meet the following requirements will be eligible for traffic school:
The driver has a valid license.
The driver was not cited for exceeding the maximum or reasonable speed limit by more than 25 MPH or as determined by the judicial officer.
The citation does NOT require a mandatory court appearance.
The due date on the ticket is not past.
The driver does NOT hold a commercial driver license.
In addition to the restrictions indicated above, a driver will not be able to attend a traffic school program if he or she was cited for driving 91 MPH or more over the posted speed.
You Must Notify the Court and Pay Fees
Traffic school attendance is a three-step process. First, you must pay your bail amount (shown on your citation) and administrative fee ($61.00). Next, locate a court approved defensive driving course and sign up. This will require payment of the course fee to the school of your choice. (This fee is not the same as the $61.00 administrative court fee.) Finally, submit proof of your traffic school completion to the court.
When the court receives proof of your completion, your ticket will be dismissed. You can mail your certificate in to the court or deliver it in person. Dismissal of your ticket can prevent your insurance rate from increasing.
Important Note: DO NOT go to traffic school before you pay your bail amount and the traffic school administrative fee. Doing so will result in your certificate NOT being accepted by the court!
Contact the Kern County Court
The Kern County Metropolitan Traffic Division is located in Bakersfield. The address is:
3131 Arrow St.
Bakersfield, California 93308
24-Hour Telephone: (661) 868-2382
General Information: (661) 335-7100
Traffic School Info: (661) 868-2382
The court is open from 7:30 AM to 4:00 PM.