Los Angeles Traffic School Online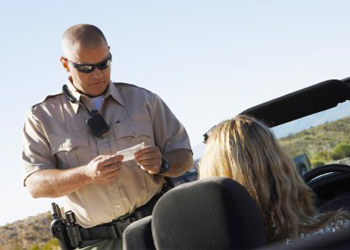 If you committed a moving violation and received a citation from a law enforcement officer in greater Los Angeles County, you probably have some questions that need answers.
If you cannot find an answer to your question on this page, call Driver Training Associates at 1-800-558-9887 and we'll be happy to help.
Driver Training Associates has helped millions of drivers get their traffic tickets dismissed since 1977.
We are a Better Business Bureau Accredited Business.
Los Angeles Traffic School for a Traffic Ticket
The traffic school option is available for most California drivers and out-of-state drivers. The Los Angeles County Superior court lists the following eligibility requirements for attending traffic school.
Moving Violation – Your violation must be eligible for traffic school. Generally, any type of common moving violation is eligible. These include speeding, running a stop sign or red light, failure to yield the right of way, improper lane change, etc. Misdemeanor violations, DUI's, and violations involving alcohol or drugs are typically not eligible for traffic school.
Previous Attendance – You must not have attended traffic school for another citation issued within the last 18 months of your current citation. Eligibility for attendance is calculated from the date of your last citation, not from the date of your last traffic school class. (You can contact the DMV to find out the date of your last citation.)
Other Infractions – You may not attend traffic school for a violation that is ONLY a mechanical, insurance, driver license, or registration violation. These types of citations are not moving violations and require proof of correction for dismissal.
How Do I Sign up for Los Angeles Traffic School?
You can look in your telephone directory for classroom-based traffic schools, or click the register button at the top of this page to take your course on the web. The Internet course is eight hours and uses video, animations, and interactive exercises to make learning more fun.
Is this Online Course Approved for Los Angeles Courts?
Yes, the online course that we offer was developed by I Drive Safely® and is approved for all of the Los Angeles County courts listed below. When you register for your course, you will select the specific court that referred you to traffic school.
Alhambra
East Los Angeles
Malibu
Santa Monica
Bellflower
El Monte
Metropolitan
Torrance
Beverly Hills
Glendale
Pasadena
Van Nuys
Burbank
Huntington Park
Pomona
West Covina
Catalina
Inglewood
San Fernando
West Los Angeles
Chatsworth
Lancaster /
Antelope Valley
San Pedro
Whittier
Compton
LAX
Santa Clarita
Federal /
U.S. District Court
Downey
Long Beach
How Do I Pay My Los Angeles Speeding Ticket?
If you decide not to go to California traffic school for your ticket, you just need to pay the fine (i.e. bail amount) and the points will automatically go on your license. Please keep in mind that the points will be visible to your insurance company, so this action might result in higher insurance rates down the road.
You can also pay your ticket on the Los Angeles Superior Court website (click on the "Traffic Tickets" link), by mail, or in person at the court marked on your citation.
Please be aware that if you elect to go to traffic school, you will be asked to pay a traffic school fee. This fee is paid to the court, and is not the same as the course fee you pay to the school (or online provider) for your traffic school course. Driver Training Associates charges one of the lowest fees in the state. See the top of this page for our current rate.
Los Angeles Drivers Choose DTA
Driver Training Associates has been serving U.S. drivers for longer than the majority of online or classroom traffic safety schools. Founded in 1977, we were the first company to introduce attitude as the most important part of safe driving. Since that time, our approach has become a cornerstone of the driver improvement industry.
Thank you for choosing DTA for your Los Angeles traffic school needs.