Getting Your Mariposa County Ticket Dismissed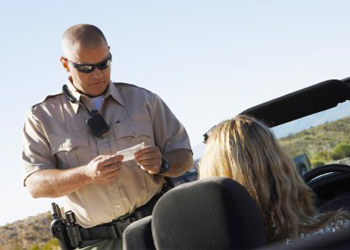 Traffic school is an 8-hour defensive driving course that can be taken in California to dismiss a traffic citation. Ticket dismissal means that your ticket will not show up on your driving record, so it will not be visible to your insurance company.
This online defensive driving course is approved by the Mariposa County Superior Court.
The court allows a driver to take a class over the Internet or in the classroom. You can contact the Mariposa court for a list of classroom traffic schools, or you can sign up right now and take your course online, on your schedule, without having to drive anywhere.
Mariposa Traffic School Online
Online traffic school is the preferred choice for California drivers who have received a traffic ticket. Why? It's simple. The course is delivered 100% on the web, so you can take it any place you have an Internet connection. You log in and out as many times as you like without ever having to worry about losing your work.
So you might be asking yourself, why would I do that instead of going to a classroom to get it over with? In California, traffic school classes fill up quickly, so you might not be able to find a class before your due date.
Here are some additional reasons most people prefer online to classroom:
No sitting in a stiff chair for eight hours or more.
No being forced to sit in a room with a bunch of strangers.
No watching outdated videos or listening to a lecture all day.
No wasting gas or time driving to the traffic school.
In addition to these reasons, many people find that they enjoy the online format. They like the interactive exercises, videos, and animations that are used to bring this usually boring subject to life.
So it's your choice. Don't go to traffic school and accept the points, sign up for classroom traffic school, or go to traffic school online with DTA!
Which Mariposa County Courts Will Accept This Course?
This online defensive driving program is accepted by all branches of the Mariposa traffic court system.
Mariposa Superior Court
U.S. Federal / District Court
In order to be eligible to sign up for traffic school, a driver must must not have already attended for another ticket received within the previous 18 months. (Attendance eligibility is calculated from violation date to violation date, not from the date of last class attendance.)
You can only attend for a pointable violation, not a "fixit ticket." Pointable violations are common moving violations such as speeding, running a red light or stop sign, improper lane change, etc. If you received a moving violation AND an equipment violation, you must correct the latter before you can request traffic school from the court.
The Mariposa County Court has a traffic department web page that provides extensive information about traffic school attendance.
How Much Does Traffic School Cost?
The course fee that we advertise at the top of this page is the fee that you pay for your actual traffic school class online. We do NOT tack on any additional fees after you register.
If you are permitted to go to traffic school, you will also have to pay your fine (bail amount) AND pay the court a $44.00 traffic school administrative fee. The $44.00 fee is not refundable if you choose to go to traffic school and then do not complete your course, or submit your completion paperwork after your due date.
How Long Do I Have to Complete Mariposa Traffic School?
You are given 60 days in which to complete your traffic school obligation and turn your certificate of completion in to the court. The Mariposa Superior Court does not grant extensions.
If you do not meet your obligation, your case will be closed and your conviction will be reported to DMV. Points will be assessed for your violation and they will be visible to your insurer.
Why Choose a National Provider?
Since the 1990's, the traffic school industry has become flooded with operators offering a wide variety of products. While many of these schools are legitimate, some are not, and it can be difficult to find a quality traffic school course.
Driver Training Associates was among the first companies to offer classroom-based driver improvement instruction on a national basis, and we were at the forefront of online traffic school as well. Millions of drivers have completed our courses for insurance reduction and point dismissal.
We have partnered with I Drive Safely®, one of California's premier online course providers, to bring you this excellent interactive defensive driving program. Dismiss your Mariposa County traffic citation with the course that is easy, affordable, and delivered by a company with an outstanding reputation.