Mendocino Traffic School Online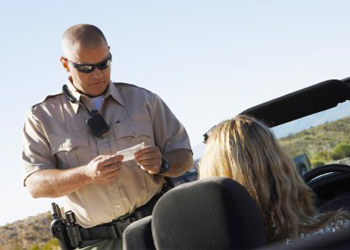 In California, a driver who receives a traffic citation can usually attend traffic school. Fortunately, if you committed a moving violation in Mendocino County or Ukiah, you do have this option provided that you meet the eligibility criteria found lower down on this page.
This course is approved for all Mendocino County courts, including Ukiah, Fort Bragg, and Willets.
The great advantage of going to traffic school is that your ticket is dismissed from your driving record. Those who do not choose traffic school and simply pay their ticket are taking a risk that their insurance company will see the ticket and raise their premium.
Some Reasons To Take Mendocino Traffic School on the Web
Many years ago, a driver who wished to keep his or her insurance rate from increasing could only sign up for defensive driving with a local traffic school, that is, if a class was available. That is now a thing of the past! Drivers can take their class online and never have to leave the safety and comfort of their own home.
Save Money – Internet defensive driving classes are usually less expensive than traditional classroom programs. Our extra low price for the course is listed at the top of this page.
Help the Environment – "Green" traffic school? It's true. By taking your class online, you won't be burning gasoline to drive to a traffic school.
Save Time – While the Internet course requires the same number of hours to complete as the classroom version, you won't have to drive anywhere, so you will also be saving time.
Easy to Use – Today's online classes are a breeze to use, with simple menus and navigation. You don't have to be an expert to take your class on the Internet.
More Convenient – Instead of being forced to listen to a lecture and watch videos all day, you can spread your course over a few days or even longer. Log in and out whenever you like!
Choosing to go to traffic school on the web just makes more sense for most people. Sign up today and we're sure you'll agree.
Let DTA Help You Get Your Mendocino County Ticket Dismissed
Driver Training Associates, a national traffic safety provider, offers the California traffic school course through a partnership with I Drive Safely®. DTA has posted this web page to answer common questions about going to traffic school for a ticket issued in Mendocino County.
Traffic School Restrictions for California Residents
In order to attend traffic school for a ticket issued in Mendocino County, a driver must hold a valid license that is NOT a Class A, B, or C commercial driver license. The violation must not have been committed in a commercial vehicle such as a semi truck, bus, or tanker.
You must not have attended traffic school within the previous 18 months from your first violation date to your most recent violation date. Your citation must not have been related to an alcohol or drug offense. Your citation must not be for a speeding violation in which you were driving 25 MPH or more over the limit.
Your violation must be eligible, i.e. not a fixit ticket, DUI, or other ineligible offense. Any violations that carry a negligent operator point count of more than 1 point or 1 1/2 points or more are not eligible.
Your citation must not be for a violation of Vehicle Code section 22406.5 (tank vehicles). You must not have failed to appear under Vehicle Code section 40508(a) unless the failure to appear charge has been adjudicated and you have paid any fines that were imposed. You must not have failed to appear under Penal Code section 1214.1 unless you have paid the civil monetary assessment.
If you opt to attend traffic school, you will be required to pay an administrative fee of $54.00 to the court, in addition to your bail. You must also pay the separate fee for the traffic school (see course fee at the top of this page). You will have 60 days to complete the course and turn your certificate in to the court to have your ticket dismissed.
For complete details about attending traffic school for a Mendocino County citation, click here.
Traffic School Restrictions for Out of State Residents
Drivers who are not residents of California may also attend traffic school if they are eligible. If a driver chooses not to attend traffic school, the offense will be reported to the DMV or other applicable authority in that driver's home state. If the offense is pointable, those points will be applied to the driver's license, with the same consequences as if that offense had been committed in the driver's home state.
If your offense is eligible (see section on California residents above), you may request that the court allow you to go to traffic school for your ticket. The court requires that you submit the following as part of your request:
A copy of your driving record. You can obtain this by contacting the DMV in your state.
The $54 non-refundable traffic school fee, as well as your bail / fine amount and any other applicable fees required by the court.
A statement indicating that you did not attend traffic school already for a previous ticket within the 18 months prior to your current ticket.
For Item #3 above, you will need to send in a completed form TR-007. You can obtain this from the court's website by clicking here.
If the court grants your request, you will be given 60 days to complete your defensive driving class. Your traffic school provider will electronically report your completion to the court.