Dismissing Your Traffic Ticket in Merced County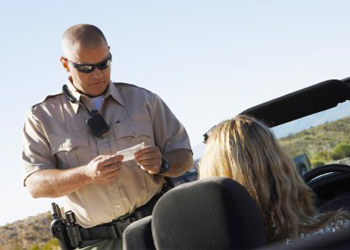 Driver Training Associates, Inc. offers the perfect solution for your Merced County moving violation.
You don't want to receive points on your license for that ticket, right? We didn't think so. Then sign up to take an Internet defensive driving class with us!
For most California counties, you can go to traffic school if you have not attended this course for a previous ticket within the past 18 months, you are not a commercial license holder, and you had a valid license at the time you got your ticket.
Online traffic school is fast, easy and affordable. Just click on the register button to get started now.
Merced Traffic School Online
I Drive Safely's® California traffic school program, the course that DTA is offering, is approved for the Merced Superior Court and Federal / U.S. District Court.
If you meet the eligibility criteria, you can take this course to keep points off your driver license, whether you are a California resident or live out of state. By "masking" the points on your license, your insurance company will not see them, so you will be less likely to receive a rate increase based on your moving violation (unless you caused a crash).
Merced Superior Court Approved Traffic School
The Merced Superior Court's Traffic Division handles all traffic tickets for adult drivers. The Traffic Division is open Monday through Friday, 7:45 AM to 4:00 PM. Telephone hours are 9:00 AM to 4:00 PM.
Merced Superior Court
627 West 21st Street
Merced, California 95340
(209) 725-4107
If you are not sure whether you are eligible to attend this course, please call the court for assistance.
DTA Is Your Ticket to Savings
At Driver Training Associates, our motto is "Saving dollars, lives, licenses." For this reason, high quality driver improvement and traffic safety products at great, low prices are what you will find on our website. We feel that our customers shouldn't have to settle for a second-rate, overpriced California traffic school course.
As one of the first companies to offer video in a defensive driving program, DTA has long held high standards for its interactive products. Instead of presenting the student with an all-text curriculum, we include videos, animations, and colorful graphics to add a unique dimension to the learning experience.
Sign up for your California ticket dismissal course with DTA, a Better Business Bureau Accredited Company.