Going To Traffic School in Napa County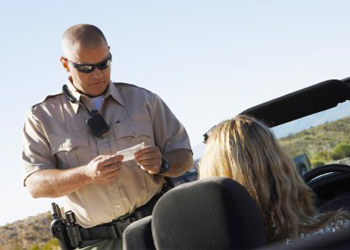 If you've ever received a ticket in California, chances are you've gone to traffic school or you know someone who has. The reason so many people choose the traffic school option is that they DO NOT want to receive points for their moving violation.
What happens if you collect too many points for traffic tickets in Napa County? Your license could be suspended, but at the very least, you will probably face painful insurance rates.
And how do you keep your insurance company from finding out about that ticket? That's easy, by going to traffic school. If the court has allowed you to sign up for a defensive driving course, you can attend the class to mask points on your driving record for that ticket.
Napa Traffic School Online
The Napa County Superior Court allows you to take an online traffic school class for your ticket. The course offered on our website is I Drive Safely's California defensive driving program. This course is accepted by all branches of the Napa County traffic court.
Online courses offer the safe driver a number of advantages:
Secure registration and payment – Course registration is accomplished using secure webforms. All payment information is encrypted for your protection.
Easy navigation – Some people are afraid that an online course will be too complex for them, but this course is simple to navigate and keeps track of your progress so you never have to worry about losing any of your work.
No workbook – 100% of the instruction is online, so you won't have to fill out any tedious workbook pages or read through a lengthy "home study" course.
Saves time and money – Driving to a classroom means that you have to burn gas to get there. Also, if you work on a Saturday and that's the only day the class is available, you will have to lose a day of work. Why not just take the course online, with no need to shift your schedule around or leave your house?
Up to date materials – By taking your course online, you'll be getting a new curriculum with current information and interactive exercises, not some outdated 70's driver ed videos.
These are just a few of the many reasons that choosing web traffic school is the best decision.
Contacting the Court in Napa County
The Napa County Superior Court provides complete information about attendance requirements and eligibility standards for traffic school. If you have a question about your ticket or case, you can contact the court.
Criminal Courthouse
1111 Third Street, First Floor
Napa, California 94559
Telephone: (707) 299-1160
Hours: 8:00 AM to 4:30 PM Monday through Friday
You can use the automated telephone number given above to pay your traffic fine, learn more about traffic school options, and find out answers to common questions about Napa County traffic citations.
Signing up for the Napa Traffic School Program
One prerequisite for attending traffic school in Napa County is that a driver must not have already taken traffic school for a ticket received within the previous 18 months. For the court to accept your traffic school completion certificate, you must pay your full bail amount before you select a traffic school provider. This means that you must pay your fine before you sign up for your course here with DTA.
Out of state drivers who receive a ticket in Napa County must provide the Superior Court with a printout of their driver license record. The court will then determine if that person is eligible to attend traffic school.
Why DTA Recommends Online Driver Improvement
Traffic school, or driver improvement as it is sometimes called, is an excellent way for a driver to brush up on defensive driving skills. The Internet defensive driving option allows many more drivers to take advantage of this unique opportunity. We at DTA believe that a driver can thoroughly benefit from a well designed course of instruction that promotes the proper attitude for driving.
DTA is working hard to make California's roads a safer place for everyone. Since 1977, over 5 million drivers have completed our courses for insurance reduction or ticket dismissal nationwide. Join the millions who after choosing DTA discovered that some traffic schools really are better than others!