Traffic School for Your San Francisco Ticket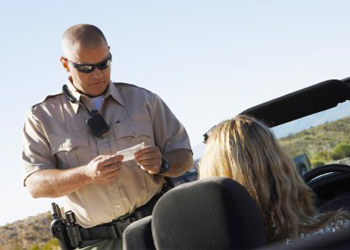 San Francisco – the city of rolling hills, streetcars, and traffic tickets. A San Francisco ticket can can mean points on your California driving record and higher insurance rates, unless you go to traffic school.
California traffic school is a great option for drivers who want to keep their insurance company from seeing points from a recent moving violation for speeding, running a red light, or failure to yield the right of way. And traffic school isn't the mind-numbing experience you probably remember from way back. Improvements in online learning have resulted in the development of new interactive traffic school programs that are much more bearable for the ticketed driver.
The "Green" Traffic School Course
Driver Training Associates offers San Francisco drivers a court approved defensive driving course that can be completely 100% on the Internet. The course was developed by I Drive Safely®, a California based company with years of experience in creating and refining online driver education courses.
This Internet driver improvement course is a cheap traffic school option for drivers who would rather not pay a large amount of money to a classroom traffic school. Apart from saving money on the course fee, you also save time by not having to drive to a far away classroom location. And you won't have to burn up any gasoline getting there, so you might say that online traffic school is the green option for ticket dismissal.
San Fransisco Traffic School Online
If you are worried that taking an online course will be difficult, worry no more! The course keeps track of your work and provides unlimited logins and logouts. The course navigation is simple to use and the text is written in plain language that is easy even for non-English speakers.
Video and animations are used to illustrate key points. Defensive driving has never been easier than this. Don't get stuck with a boring all-text course, a book course that forces you to read 200+ pages, or a crowded classroom course with outdated driver's ed videos.
Once you complete your defensive driving program, our course provider (I Drive Safely®) will e-mail your completion certificate to the court.
Attendance Requirements for San Francisco County
The San Francisco County Superior Court lists the following minimum requirements for a person to be eligible to attend California traffic school:
Under California Vehicle Code §1808.7, you may attend the course if you have not already gone to traffic school for another ticket within the past 18 months. (Eligibility is calculated from citation date to citation date, not from class attendance date).
You must attend a traffic school course approved by the court. The course that we offer is I Drive Safely's California defensive driving program.
This course IS approved by the San Francisco County Superior Court.
You can click this link to locate our course provider on the list of approved traffic schools.
San Francisco Traffic Court Contact Information
When you decide to sign up for traffic school, you will have to pay the bail (i.e. fine) amount on your ticket and a $52.00 administrative fee. (The fee that you pay for your online course is separate from these fees paid to the court.)
The San Francisco Superior Court allows a ticketed driver to pay his or her bail amount and traffic school election fee by mail, over the internet, or over the phone using an automated system. The number for telephonic payment is (415) 551-8550, and a convenience charge of $9.95 is added for this payment method.
The court's mailing address for payments by mail is:
San Francisco Superior Court
850 Bryant Street, Room 145
San Francisco, CA 94103-4610
The court advises customers to NOT send cash through the mail. For detailed information about traffic school attendance for a San Francisco traffic citation, or to find out more about traffic ticket payment via the Internet, you should visit the traffic court website.
Your Source of Information about Ticket Dismissal
Driver Training Associates is a national company whose goal is to reduce injuries and fatalities caused by traffic crashes on U.S. highways. As part of our ongoing effort to provide drivers with low-cost, high quality traffic safety programs, we offer a wide variety of driver improvement courses for several U.S. states.
We carefully research the information presented on our site, but we cannot guarantee that a particular course will work for a given situation. If you have a question concerning ticket dismissal for your state, please contact us at 1-800-558-9887. We will attempt to help you in any way we can, or refer you to a state or local agency that can provide you with the answers you need.