Colorado Mature Driver Online Course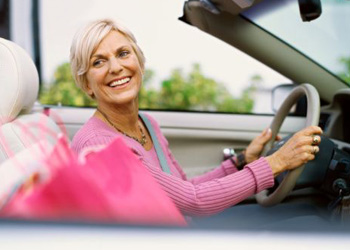 What if you could save money on your Colorado auto insurance without the hassle of switching policies?
For drivers 55 and older, this is not just a dream, but a reality!
In fact, by taking a mature driver course that teaches useful defensive driving strategies, you can save up to 15% on your Colorado auto insurance premium.
How Does It Work?
Colorado law provides for an auto insurance discount for qualified drivers who complete a State-approved mature driver course such as the one offered by Driver Training Associates.
To get this discount, you should first contact your insurance provider to make sure you are eligible. License suspensions, points, or other conditions can cause some drivers to be ineligible for a premium reduction.
If you are eligible, click the register button on this page to sign up for your course. Complete the mature driver course, receive your certificate, and turn it in to your insurance agent to receive your discount.
Easy Online Mature Driver Course
If you are worried about taking an online course, have no fear. It's just like surfing the web, you move from page to page, read the material or watch a video, and continue until you are finished.
Since your progress is stored on the web and not on your computer, you will never lose any completed work. Just log out when you finish a section, and log back in when you're ready to continue.
If you get stuck or need help, you can call I Drive Safely®, the course sponsor, for U.S. based technical support that is available around the clock. Their tech support number is on every page of the course.
Classroom Course Not Available
Please note that at this time, we do not offer a Colorado mature driver insurance discount course in the classroom. This course might be available in the future, so check our site periodically for availability.