DTA's Fleet Driver Improvement Program
Driver Improvement Program Users
DTA's Program for Driver Improvement has become established as the premier defensive driving course in the nation. Because of its adaptability and simple design, our course is applicable to a wide variety of driver training needs.
From small traffic schools serving their local communities to Fortune 500 corporations, DTA's clients all receive the benefit of promoting traffic safety by reducing accidents, injuries, and moving violations. To follow is a partial list of past and present Program for Driver Improvement course users.
Corporate Clients
ADA Oil Company
BJ Services
BPAmoco
Baker Hughes
Burlington
Chevron Texaco
Compaq Computer
Conoco
Dr. Pepper
Dresser Atlas
Exxon Mobil
IBM
Johnson and Johnson
NYC Yellow Cab Company
NY-NJ Volvo Dealer Association
Natural Gas Pipeline Company
OXY
Pennzoil
Pepsi Bottlers
Phillips Chemical
Schlumberger
Shell
Southern Pacific Railroad
Traveler's Insurance Company
Government Clients
Atlanta Transit
Baylor University
Central Florida Community College
City of Albuquerque
City of Dallas Municipal Courts
Cook County Courts – Illinois
Florida Community College at Jacksonville
Florida Department of Highway Safety and Motor Vehicles
Hillsborough Community College
Houston Aviation Department
Louisiana Power and Light
Lower Colorado River Authority
Miami-Dade College
New York City Department of Health
New York City Personnel Department
Oklahoma Highway Patrol
Pensacola Junior College
St. Petersburg College
Sarasota County Technical Institute
Southside Virginia Community College
Tallahassee Community College
Tennessee Valley Authority
Texas Department of Highway Public Transportation
Texas Department of Public Safety
U.S. Air Force
U.S. Army
U.S. Department of Agriculture
U.S. Forest Service
U.S. Marine Corps
U.S. Navy
University of Central Florida
University of Southern Mississippi Gulf Coast
To find out how your company can participate in our fleet training program, please contact DTA or call us at 1-800-558-9887.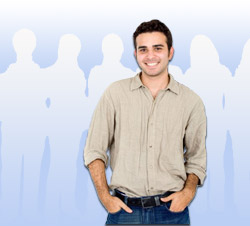 Read customer testimonials about our defensive driving course.