Nevada Mature Driver Online Course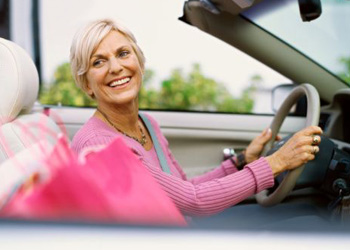 By taking this easy, convenient, hassle free Nevada mature driver course on the Internet, you could save plenty of money on your Nevada auto insurance premium.
Nevada state law allows drivers 55 and over to take a senior defensive driving course for an insurance discount up to 15%.
Check with your insurance agent to find out if you are eligible to take this course and if so, how the discount will be applied to your policy.
This course is not currently available in the classroom.
No Hassle Mature Driver Course
When we say "no hassle," we mean that taking this online mature driver course is as easy as moving from one web page to another. Since you navigated to the page you are reading right now, you have the technical skills necessary to take the mature driver course!
The senior insurance discount course uses videos, graphics and text to teach important concepts such as proper adjustment of safety restraints, what to do in different emergency driving situations, how to handle your vehicle in bad weather conditions, and many other topics.
The course content is a great refresher for mature drivers who might not have taken a defensive driving class before, or at least not in a long time.
How to Get Your Nevada Insurance Discount
The Nevada mature driver course requires about five hours to complete. The course does not have to be finished in one sitting; in fact, you can log in and out multiple times, go back and review pages, or spend days working on it.
After you finish the course, you will receive a certificate of completion using the method of shipment you selected. When you receive the certificate, you can turn it in to your insurance agent so that your discount can be applied. Your insurance agent will inform you of the amount of your discount and how long it will apply to your policy.