Driver License Practice Test for New Jersey Teens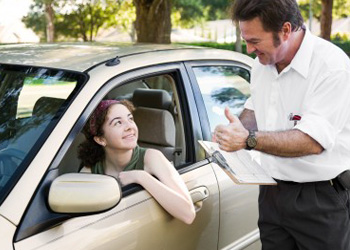 New Jersey drivers now have a great way to study for their driver license test besides the driver's handbook.
With our online driver license practice tests, you can review hundreds of the same types of questions that appear on the New Jersey driver license exam.
Better preparation is the key to passing your driver license exam on your first try. Sign up today and begin practicing for the test that's so important to every New Jersey teenager!
100 question standard test – The standard 100 question version of the test will provide you with excellent exposure to the types of questions that you will be asked on your driver license exam.
Unlimited testing – The 100-question practice test includes unlimited attempts. Study as much as you want to until you feel ready to go to the DMV and take your real driver license test.
Not available for motorcycle or CDL – Please note that the test being offered here is the standard version for non-commercial vehicles only (cars and trucks). This practice test will not prepare you for the motorcycle test or the commercial / CDL test for large vehicles (buses, semis, etc.).
Don't Forget to Study the New Jersey Driver Handbook
The New Jersey driver's handbook contains all of the information you will need to be thoroughly prepared to pass your test. You can read the handbook online by clicking here:
http://www.state.nj.us/mvc/pdf/Manuals/drivermanual.pdf.
The handbook contains critical information about the New Jersey driver license system, driver responsibility, sharing the road with other drivers, safe driving rules and regulations, and much more. You will need to be very familiar with the contents of this manual before you travel to the driver license office for your written road rules and road signs test.

The New Jersey driver license practice test was developed by I Drive Safely® and is offered in partnership with DTA.
Choose DTA as your driver license testing provider. We've been helping drivers reduce their risk of a crash and save money on car insurance for over thirty years.
New Jersey Online Courses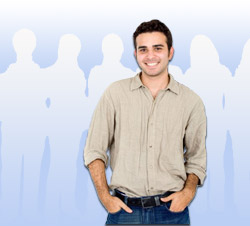 Read customer testimonials about our defensive driving course.