Online Traffic School in Three Easy Steps!
Step 2 – Complete the Course
Step 2 – Complete the Course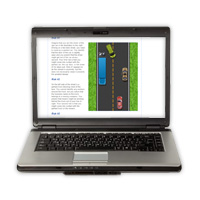 Ever heard the expression "Anyone can do it"? That's the best way to describe our online traffic school and defensive driving courses.
That's right. You don't have to be a computer expert to use our courses, and you can complete the course on your schedule.
Here are just some of the ways DTA makes online traffic school a breeze:
Easy to read – Our driver improvement courses use clear, plain language to teach you defensive driving concepts.
Videos and animations – We use videos, cartoons, and interactive exercises to keep you interested in what you are learning.
Simple navigation – Moving from page to page and unit to unit is easy. No getting lost in the course.
No lost work – We store your course progress every time you finish a page, so you will never lose any of your work.
Unlimited logins and logouts – Log in and out as many times as you want. The course is available 24 / 7.
Sign up today for the best online traffic school experience anywhere.
Step 2 – Complete the Course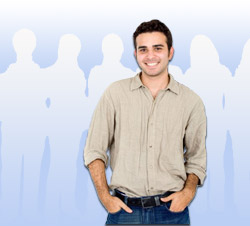 Read customer testimonials about our defensive driving course.