Texas DMV and Defensive Driving Information
Use the links below to contact the Texas Department of Public Safety, review the driver's handbook, and more.
State of Texas Approved Defensive Driving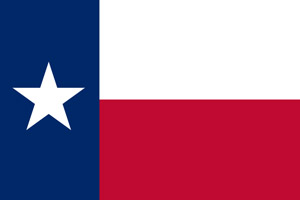 DTA's Texas defensive driving program is a great way for any Texas driver to deal with a traffic ticket. If you need to take a course to fulfill the requirements of your Texas court order, this is the right course for you.
Texas traffic school is a 6-hour course approved by the Texas Education Agency for point dismissal and insurance discount. DTA offers this course at $25.00, the lowest price allowed in the State of Texas.
You don't have to have a Texas traffic ticket to take this defensive driving course. Any Texas driver can volunteer to take the course and receive a 3-year discount off his or her Texas automobile insurance. Drivers who voluntarily attend Texas defensive driving for a 10% discount can also complete the Drug and Alcohol Driving Awareness Program for a TOTAL auto insurance discount of 15%.
Court Ordered Defensive Driving Attendance
Every student who completes the Texas defensive driving course will receive a two-part completion certificate. The top part is labeled "court" and the lower part is labeled "insurance." If you are attending this course for ticket dismissal, you can copy the "court" portion and turn it in to the court per the instructions you received from the Texas court.
If you select "insurance reduction" as your reason for attending the course, you will receive a single insurance-only certificate to present to your auto insurance provider.
Defensive Driving for Auto Insurance Discount
You can take this course in order to qualify for a 3-year, 10% discount off your Texas auto insurance policy. DTA is a Texas Education Agency approved provider (CP-090). Unlike many other defensive driving courses, ours is certified by the Texas State Board of Insurance as an approved auto insurance discount course.
To receive your discount, you must complete the Texas traffic school course and present the second part of your completion certificate (labeled "insurance") to your auto insurer. We also recommend that you contact your insurance agent to make sure you are eligibe to receive the discount and find out how much of a discount you will receive.
DTA can help you find the Texas online defensive driving course you need.