Dismiss Your Texas Traffic Ticket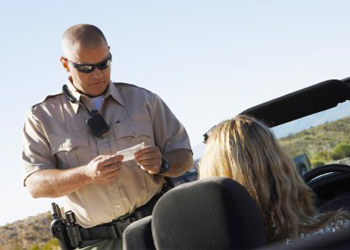 Did you get a traffic ticket in Texas?
If so, then you most likely have the option to take Texas defensive driving to keep that ticket from going on your driving record. That is where we come in!
At Driver Training Associates we offer a simple and easy state approved defensive driving course (sometimes called a driver safety course) for Texas drivers to meet court requirements or to save money on their auto insurance premiums.
With DTA you are getting a trusted and respected industry leader. We have helped millions of Texas drivers take care of their traffic tickets by offering top notch educational programs, at low prices, and with unmatched customer support. So let's discuss the course in a bit more detail.
Benefits of Texas Defensive Driving Online
Texas Ticket Dimissal – If you chose to take the Texas defensive driving online course, you made the right move. In most cases, the court will give you this option and require that you return a certificate of completion by a certain deadline. If done successfully, the court will not put the traffic citation on your driving record. This is a huge benefit and makes this choice the best one as compared to just paying the ticket and letting it go on your record which results in points and potential insurance surcharges and premium increases. Our online course is fully approved and is accepted by all Texas courts for traffic tickets.
10% Texas Auto Insurance Discount – Taking a Texas defensive driving course to save money on your auto insurance premiums is a little known secret. Although most regulated insurance companies offer these discounts, it is not something they publicize much. By taking our course, you may receive up to a 3-year, 10% auto insurance discount. Most drivers can also voluntarily complete our Drug and Alcohol Driving Awareness Program for an even more substantial insurance savings! It is also important to note that taking a defensive driving course for the insurance discount does NOT make you ineligible to take the course again if you receive a traffic ticket.
As mentioned, the course is 6 hours long as required by the State, however upon registration you are given a unique login code. This code allows you to log in and out of the course as your schedule allows. You can also access the course from any internet accessible location, making it very simple for you to take the course from your home, office, or on the go! Another benefit is that the course is available 24 hours a day – 7 days a week. If you only have time to take it at midnight then the course is there ready for you. Upon completion we will mail you a certificate of completion that YOU can turn into the Court or your Insurance provider. Our online Texas defensive driving course is written in an engaging style and is designed to be easy for even novice computer users. If you DO need help, our friendly, U.S. based customer support is just a phone call or e-mail away.
Need Your Texas Defensive Driving Certificate Fast?
Since we are located in Texas, you will receive your standard delivery certificate faster than you would with an out-of-state company. For drivers who can't wait for standard delivery, we offer several convenient shipping options at great rates.
You can select your delivery option when you register for the Texas defensive driving course or call us at 1-800-558-9887 and we will be happy to assist you.
Sign up today, you will be glad you did!