Texas Defensive Driving Online
Texas Defensive Driving, Online Course $25.00
Texas law does not allow a STATE APPROVED defensive driving provider to offer a defensive driving online course or classroom at less than $25. Your search can end with us, because you will not find a course for less. Sign up today!
The online course price includes all of the following:
FREE electronic certificate delivery
FREE 24 / 7 U.S. based customer support
FREE 24 / 7 course access
FREE unlimited logins and logouts
Money Back Guarantee – Texas Defensive Driving, Online Course
DTA is so confident that you will find our online defensive driving course to be a rewarding experience that we offer a 100% money back guarantee. If you are dissatisfied with this Texas Defensive Driving online course for any reason, you can contact us for a full refund of your course fee within 90 days of registration provided that you have not yet attempted the final exam. Think of it as a risk free trial.
DTA's Pricing Policy for Texas Defensive Driving, Online Course
With Driver Training Associates, you won't find any hidden charges or "extra fees." The price that we advertise for the course is the price you pay for your course.
The course that we advertise at this low price is not a stripped down version that's text-only. This is the full course with video, simple site navigation, eye-catching graphics and more.
Our Texas online defensive driving course is the TDLR-required six hours and is fully approved by the State of Texas. The convenience and flexibility that the online course offers is that you are given a unique login code upon registration that is used to login and out of the course as your schedule allows. This makes it possible for you to finish one page at a time or you can complete the entire course in one sitting, it is completely up to you. The Texas defensive driving online course is available 24 -7 from anywhere you can get internet access. This means that you can take the course from the comfort of your home, at the office, or on the go from any WI-FI hotspot. Upon completion, you will receive a certificate of completion that you will turn in to the court if you took the course for a Texas traffic ticket or to your insurance agency if you took the course for an insurance discount. You cannot find a more simple and easy way to complete a state approved defensive driving course. Sign up today with us, a company that has helped millions of Texans take care of their traffic tickets and save money on their auto insurance since 1977.
Texas Online Defensive Driving
$25.00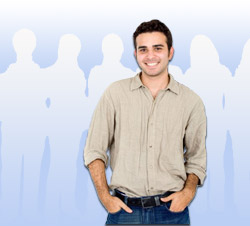 Read customer testimonials about our defensive driving course.