Virginia Driver Improvement Online
Virginia Driver Improvement – DMV Ordered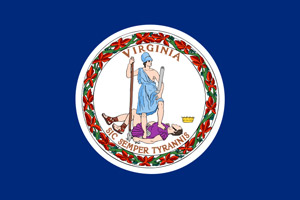 If you have been ordered by the Virginia DMV to attend an 8-hour driver improvement clinic, you can sign up for this quick, easy online course.
DTA's Virginia driver improvement online course is fully approved by the Virginia Department of Motor Vehicles (DMV). Our course has the most video of ANY online traffic school course offered in the state of Virginia, as well as animations and interactive exercises. And we offer it for a great price.
About Virginia DMV Ordered Defensive Driving
Drivers might be orderd by the Virginia DMV to attend an 8-hour defensive driving clinic if they have received 12 demerit points (negative points) on their driver license within a 12-month period, or 18 points within a 24-month period. Another common reason for Virginia DMV ordered attendance is that a driver has collected too many points on his or her license.
Course Must Be Completed within 90 Days
If you are DMV ordered to attend this course, you must complete the entire eight-hour course within 90 days, or the DMV will suspend your driving privilege until this requirement has been met.
Can I Get an Extension?
The following people might be eligible to receive an extension past the 90-day limit:
Students attending college outside of Virginia
Members of the U.S. military and their dependents who are stationed outside of Virginia
The extension will be only be granted to those who are in an area where no approved clinics are offered, and will remain in effect until a break in schedule allows class attendance.
If you are not sure whether you have been DMV ordered to take a Virginia defensive driving class, please contact your local Virginia DMV office for assistance.
Questions about your Virginia traffic ticket? Call us at 1-800-558-9887 and we'll help you.